We Treat Ligament Injuries In Dublin, Ireland
Have you been diagnosed with a ligament injury or strain?
Dublin Physical & Chiropractic is a physical therapy and chiropractic clinic located in Dublin, Ireland that offers treatments for ligament injuries. No matter the cause; be it a sports injury, chronic problem, or repetitive strain – we have all the resources and expertise to help you get back on your feet in no time.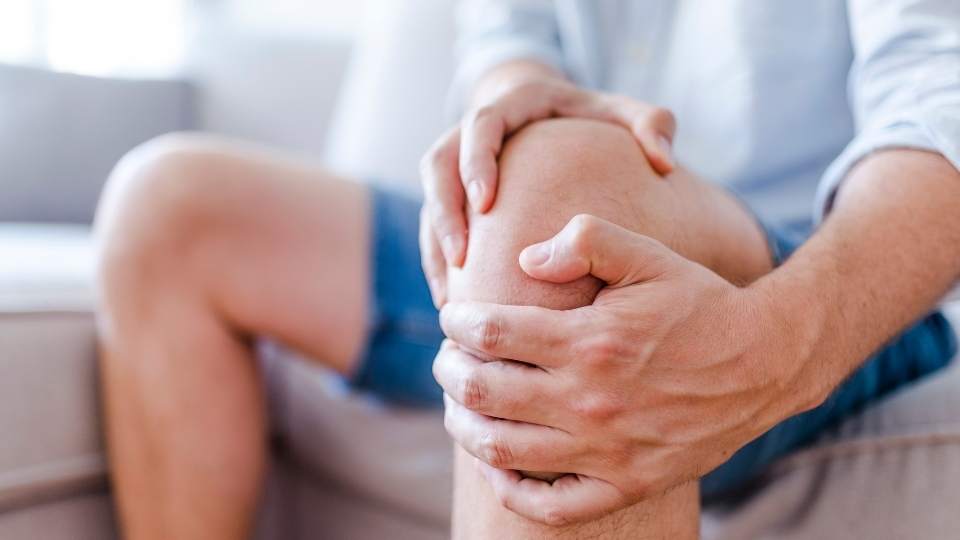 In this blog post, I will be discussing what can cause ligament injuries and how they can be treated effectively with the need for medication or surgery.
If you're interested in learning more about our services, please feel free to contact us today! We are all here to listen and get you back in the action.
What Causes Ligament Injuries?
Our body has many large and small ligaments, and they have a very important role. Ligaments have several functions, such as :
Attaching bone to bone.
Giving your joints 'stability'.
Assisting the body in movements like bending and straightening of joints.
Ensuring your joints do not move too many, into extreme ranges of motion.
Our ligaments have important alarm systems or receptors in them that warn our brain that a certain movement is too far in one direction – and stop the movement so we do not get injured.
Traumatic Ligament Injuries: However, sometimes, for example during a sporting match or during a fall, our body moves too quickly to catch a fall or to be pushed too quickly by an opponent, and the ligament is stretched too far, and partial or full-thickness tear appear. These kinds of injuries are known as traumatic ligament injuries. Injuries that occur in a single moment.
Repetitive Strain Ligament Injuries: However, there is another kind of injury that occurs over time, days, weeks, months, and sometimes years. These kinds of ligament injuries are known as repetitive-strain ligament injuries.
A repetitive strain injury occurs when there is repetitive stress put on the ligament and slowly over time this stress causes a breakdown in the ligament – little, tiny microtears. Microtears form when the ligament cannot put up with the amount of stress, so the balance of regeneration and degeneration – to more on the degenerative side.
Stress-Related Injuries: Stress can be put ligaments by a number of things and can be physical, emotional, or psychological. The body is one system, therefore, you cannot separate mind and body, everything has a cascading or knock-on effect on everything else.
How We Help People With Ligament Injuries In Dublin, Ireland 
At Dublin Physical & Chiropractic we have a team of experts that specialize in orthopedic and neurological conditions, including providing an optimal recovery program from a fracture or dislocation.
All of our treatment options are drug-free, non-surgical interventions, and are tailored to you. We offer a range of evidence-based innovative treatment options – including physical therapy, laser therapy, spinal decompression, and joint traction, intrinsic core strengthening, and manual therapy (spinal adjustments and manipulations).
Physical Therapy 
Our physical therapy treatments aim to relieve your pain and discomfort, improve your function and get you back in the game, with a mindset that is ready and confident.
Physical therapists are experts at finding out how different joints of our body work together as a system. After the injury, it is vital that we find out why an individual has developed this type of injury before making the appropriate treatment plan to return them back into their sport or daily activities.
At Dublin Physical & Chiropractic we aim to provide an individualized care package for your ligament injury, which could include: manual therapy (spinal adjustments and joint mobilizations), laser therapy, core strengthening, and graded exercise therapy.
Laser Therapy 
Our therapists can use lasers to target ligaments, reduce inflammation and pain.
Laser therapy is a drug-free modality that provides effective management of symptoms related to injuries by stimulating various cellular functions (cell proliferation, angiogenesis). A low-power laser beam penetrates into the tissue where it interacts with light-sensitive molecules thus producing photochemical reactions that lead to benefits in the tissue – like more organized and stronger tissue fibers.
Core Strengthening 
Physical therapists can prescribe a variety of core strengthening exercises for ligament injuries to help distribute any stress or demand put on the body during work or sporting activities. At Dublin Physical & Chiropractic we use an innovative device to activate the deep intrinsic core muscles.
Joint Traction & Spinal Decompression
Our physical therapists use joint traction and spinal decompression to relieve pressure on the ligaments, discs, and nerves. Joint problems can be experienced in many areas of the body including ankles (plantar fasciitis), knees (chondromalacia patella/runner's knee), hips (SI joint dysfunction or bursitis), and lower back (lumbar disc herniation or sciatica). Joint traction & spinal decompression is a highly effective treatment option for these kinds of problems, and it is completely natural and pain-free.
Exercise Therapy
Exercise, along with manual therapy (spinal adjustments or manipulations) can be a very effective tool to help treat ligament injuries. The key is finding the right exercises for you that target your specific needs while providing pain relief from your injury. Our physical therapists have advanced training in biomechanics to prescribe the best exercises for you.
Some ligament injuries are more serious than others, but no matter how big or small one's injury is – physical therapy can be a great way to help treat your ligaments pain and get you back in the game faster.
After any kind of injury, it is important that our body has time to heal itself properly. If you are not well-informed about your injury, it can be easy to make the wrong decisions which could set back our recovery significantly.
Visit us in Dun Laoghaire, Dublin Ireland
Our physical therapy & other services extend throughout Dun Laoghaire-Rathdown including Blackrock, Cherrywood, Stillorgan, Rathfarnham, Shankill, Cabinteely, Foxrock, Clonskeagh, and Killiney.
Our office is located just outside of the center of Dun Laoghaire and is between Deansgrange and Monkstown. You can find our building entrance on Lower Mounttown Road, across from Woodland Park. We are a 30-second walk from Dublin Bus stop 2031 which is outside of Mccormick's Pub.
Book Your Appointment Today
We hope this blog post has given you some information on why ligaments get injured and how physical therapy or chiropractic treatment may help treat them. We also hope that we have provided you with the information you need to make an informed decision about your injury, and how best to treat it.
At Dublin Physical & Chiropractic we use evidence-based techniques that are tailored to each individual's condition. Our physical therapists are experts at finding out how different joints of our body work together as a system.
For more information on ligament injuries, or for advice on which treatment would be best suited to you, book an appointment with Dublin physical therapy today!
References
[1] https://www.tandfonline.com/doi/abs/10.3109/17453678408992332