We Treat Meniscal Tears For Good In Dublin, Ireland 
Meniscal tears can cause a lot of pain and discomfort in the knee. They are often caused by sudden, forceful twisting movements such as changing direction quickly when playing sports or getting out of a car. This blog post is about meniscal tears and how we help our patients get back to their active life with physical therapy treatments!
What Is The Meniscus Of The Knee?
The meniscus is a C-shaped piece of cartilage that acts as the main shock absorber in your knee. It sits between two bones to help reduce friction and improve smoothness when you move your leg. The most common causes for tears are sudden twisting or turning movements, which can then lead to pain and discomfort, especially with activity and over time.
What Causes Meniscal Tears?
Meniscal tears can occur suddenly during a sports game of fall. Meniscal tears usually occur when the knee is twisted and forced too far in one direction. Sometimes, a knee injury can cause both a meniscal tear and ligaments tears. Irritation or damage to the meniscal is a common injury among people who do weight training. For example, you may have done a set of squats with additional weight for the first and during your rest period – you feel your knee is a little off or sore.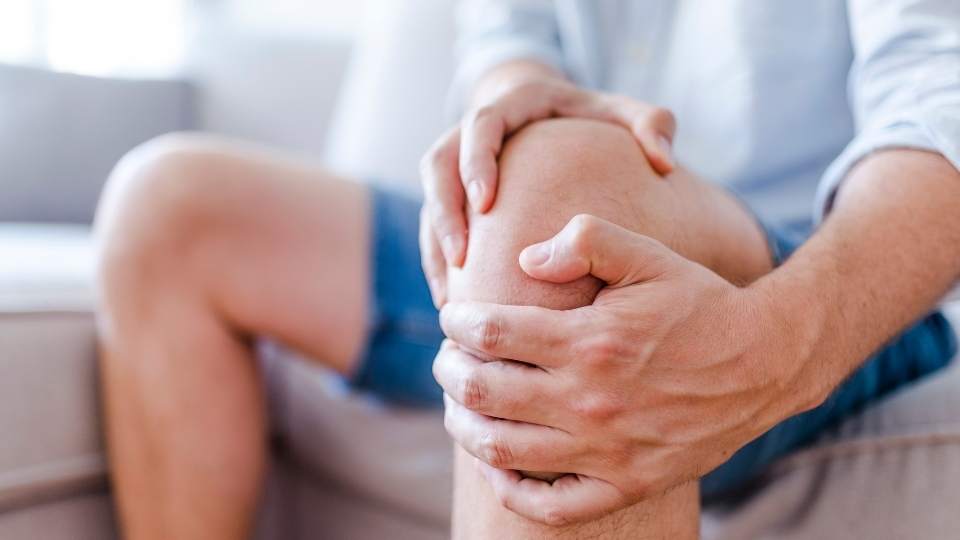 Meniscal tears can also occur over time due to repetitive strain or stress. This kind of tear usually starts as mild discomfort or giving way to the knee, and if not treated or the cause of the stress is not modified, can lead to a tear.
What Are The Symptoms?
Symptoms of meniscal tears include:
Pain and discomfort can increase with the movement of the knee.
Swelling around the knee.
Locking of the knee joint.
Giving-way of the knee.
How Can I Tell If I Have A Meniscal Tear?
There are a few tests we can do to determine if you have meniscal tears and what the extent of your injury is. An experienced physical therapist will be able to help diagnose this with some simple physical assessments such as:
The McMurray test.
Anterior drawer sign.
Lachman's Test.
All of these assessments will help us determine the severity and best treatment option for your meniscal tear. If you're looking to get back into the sport or just want a physical therapy consultation in Dublin, then contact us today! We offer treatment options tailored to your specific injury.
How We Help People With Meniscal Tears In Dublin, Ireland 
If you're looking for a physical therapy clinic in Dublin, we can help.
We have an experienced team of experts that specialise in orthopaedic and neurological conditions. Our treatment options are drug-free and non-surgical interventions, tailored to your specific needs. You can choose from a range of evidence-based innovative treatments – including physical therapy, laser therapy, spinal decompression, joint traction, intrinsic core strengthening, and manual therapy (spinal adjustments and manipulations).
When it comes to the health of your body or mind there is no such thing as "one size fits all". That's why we offer personalized care plans that take into account your unique medical history and goals so you get the best possible outcome from our services.
We want you to feel like yourself again! Let us know how we can help by calling 01 254 4800 today!
Call us now on 01 254 4800 for more information about our services!
How We Treat Meniscal Tears In Dublin, Ireland 
We know that meniscal tears can be a frustrating injury to deal with and take time to heal. We offer physical therapy treatments that will help get you back on your feet again. Over time, if not treated properly or the cause of stress has not been modified this kind of tear can lead to more long-term changes within the joint, such as arthritic changes.
Physical Therapy 
Physical therapy for meniscal tears focuses on reducing pain and inflammation, restoring range of motion to the knee joint, and strengthening muscles around the knee. If you've torn your medial (inside) or lateral (outside) meniscus then physical therapy can play a big role in getting back to enjoying life again!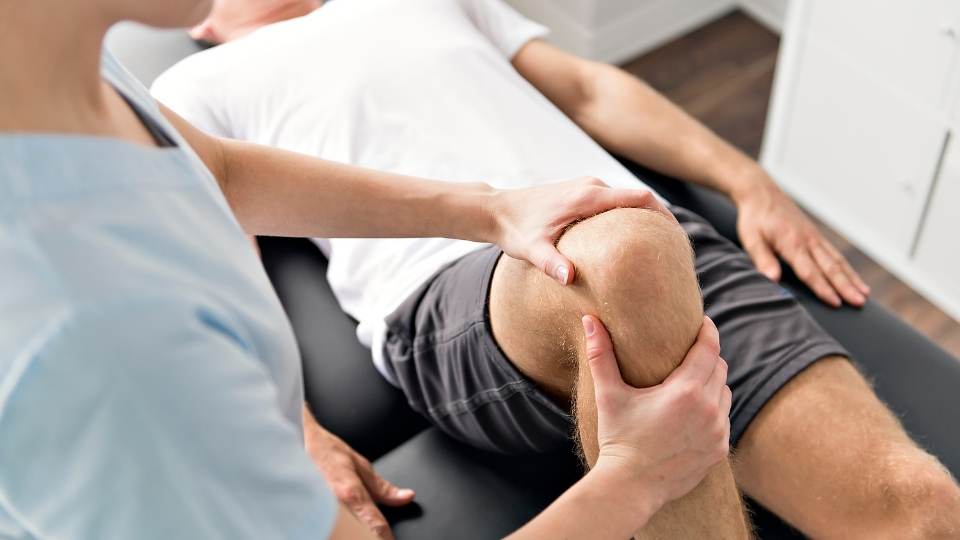 Our physical therapy treatment options for meniscal tears are all goal-orientated and tailored to you. They include manual therapy, laser therapy, intensive and individual exercise therapy, and core stability training.
If you're looking for a physical therapy clinic in Dublin, we can help! We offer treatments that are designed to reduce symptoms and restore optimal function for long-term success. For more information on how we can help you get back to enjoying life again, then contact us today!
Laser Therapy 
Laser therapy is a non-invasive treatment that uses light energy (near-infrared light) to help speed up your healing process and reduce pain and inflammation. It's an effective way of treating meniscal tears as it reduces swelling and promotes blood circulation, which aids in the acceleration of tissue regeneration. Laser therapy is also pain-free and sessions only last 15-20 minutes, so it won't take much time out of your day, but it is highly beneficial.
Your physical therapist can discuss laser therapy with you including its benefits and specific uses, as well as the frequency of treatments required.
Exercise Therapy 
Exercise therapy for meniscal tears helps to restore strength and stability around your knee. If you have a medial or lateral meniscus tear, then exercise is an important part of physical therapy as it will help strengthen muscles surrounding the injury site. Exercise therapy is also an effective asset to any treatment program in the early stages to reduce symptoms such as pain and swelling. We also use special exercises to improve coordination of the knee so you can return to your normal activities without fear of re-injury.
Core Stability 
Core stability is an integral part of physical therapy for meniscal tear patients as it will help restore the balance and symmetry between muscles, ligaments, and tendons around the knee joint. If you have a meniscal tear this could lead to long-term changes within the joint, such as arthritic changes. Core stability training is also important to help prevent future injury and maintain ideal functional strength around the injured knee.
For more information on physical therapy for meniscal tear patients, please don't hesitate to get in touch with us today! We are here to answer any questions you may have about our services.
Joint Traction & Spinal Decompression For Meniscal Tears
Joint traction & spinal decompression works by relieving pressure on the affected joint and allows nutrient and oxygen-rich blood into that space to promote healing. Many of our clients find it relaxing, and feel results after one to two sessions – each usually lasting only 10-15 minutes.
Visit us in Dun Laoghaire, Dublin Ireland
Our physical therapy & other services extend throughout Dun Laoghaire-Rathdown including Blackrock, Cherrywood, Stillorgan, Rathfarnham, Shankill, Cabinteely, Foxrock, Clonskeagh, and Killiney.
Our office is located just outside of the center of Dun Laoghaire and is between Deansgrange and Monkstown. You can find our building entrance on Lower Mounttown Road, across from Woodland Park. We are a 30-second walk from Dublin Bus stop 2031 which is outside of Mccormick's Pub.
Book Your Appointment Today
Our team of highly trained professionals has helped thousands of people just like you get back to their normal lives again. We use the latest technology and techniques so that we can provide our patients with the best possible care in an efficient manner.
We have Free Parking on-site, so you don't have to worry about that.
Click here and schedule your appointment with Dublin Physical & Chiropractic today!
References 
[1] https://www.mayoclinic.org/diseases-conditions/torn-meniscus/diagnosis-treatment/drc-20354823